Emergency Tree Service

Do You Have A Tree Emergency?
Call Us, We Will Be On Our Way ASAP To Give You A FREE Estimate,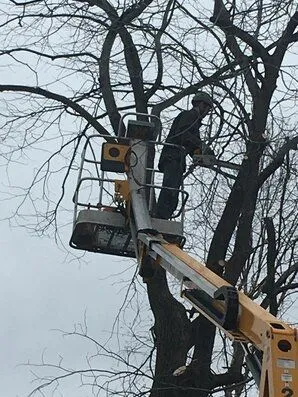 At St. Paul Tree Care Services, emergency work is one of our specialties. We have our technical experts and up-to-date equipment to take care of the most difficult trimming and/or worst case scenario, the complete removal which might include the use of our specialized cranes in order to do our job efficiently and safely to both your property and ours.
We have the best equipment, the expert crew members and we are the best choice for your emergencies whenever they arrive . We aim to keep everyone and everything safe and sound when those emergencies hit our private homes.
When there is an emergency and removal is needed, it is the most dangerous jobs that we get done. Our crew is faced with several formidable situations, such as utility lines, very little space to work in, downed trees on top of or over property. Emergency removing definitely requires well-trained professional experts that will safely and successfully complete every project handed to them and that is us. .
Our biggest priority is your safety and the safety of your family. We then take into account your property and of course our professional workers.
Our emergency crew are highly trained to work safely and efficiently in all emergency concerns.
With some high winds, rain, ice or snow,trunk, limbs, and even the roots will easily be loosened thereby, creating an emergency situation. What we know is that for your trees to be able to survive a disaster, they must be taken care of before and after one of these horrendous storms.
By all means, preventative pre storm measures like pruning will avoid or at least minimize your loss and your financial loss as well. When an emergency occurs, St. Paul Tree Service will immediately send out our qualified field personnel equipped to handle any emergency situation . What we do is assess all the damages, we then implement a plan for your trees to get back their heath and to maintain their health for years to come.
When there is an emergency event which relates to your trees and the safety of your property, home and loved ones, our Service expert are available to assist you when you need it. We provide 24/7 emergency services for hazardous/storm damaged trees that have either broken off or the tree has completely fallen and thereby, the result is damage to your home's property.
We can be there in a moment's time, with all of our resources, equipment and our mobilized crews. Then we'll remove any affected areas and address the emergency needs of you and your property as quickly as humanly possible. During any emergency, we definitely take the appropriate time to assess the situation and we then recommend the best system to proceed with. When all is said and done, the emergency services are finished, our crews will begin the process of clean up and repairing trees that can be repaired.
Let us inspect your properly, even though they might not exhibit any obvious damage after a severe storm and no immediate emergency exists. You just never know what is really going on with the trees roots or anything else that an arborist would be able to see. When a storm or emergency strikes give us a call ASAP. We are ready and able to take care of those trees or limbs that have fallen or are about to fall down on your home, garage, or are treating the power lines in your property .With the training and extensive experience we have rest assured that we will remove those problem trees and limbs from your property, so you can go back to enjoy our beautiful weather of Minnesota no matter the season.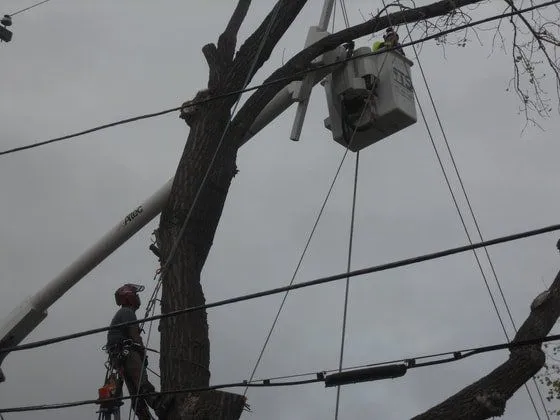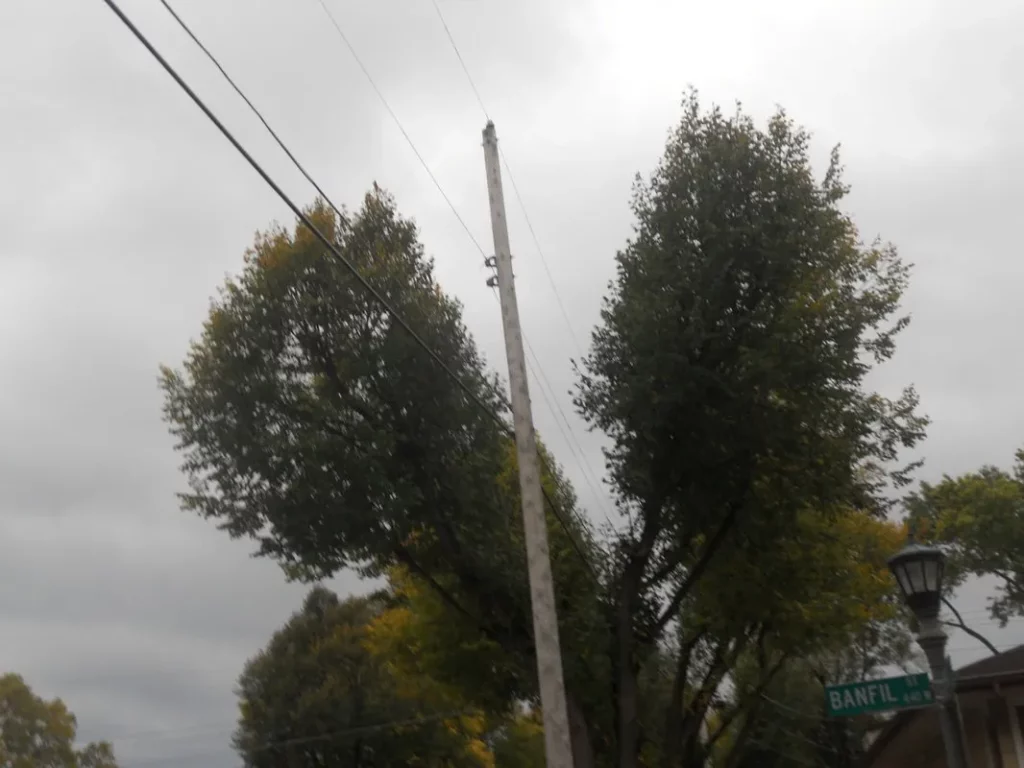 Emergency Tree Removal
Strong storms are known to cause limbs and entire trees to break and fall down, sometimes they land on homes, garages cars, power lines, building structures or other trees, causing a mess that requires a true professional to solve . The force that the storm damaged causes in trees is tremendous. they are very dangerous to cut down and remove but please don't worry Our professionals can assist you in determine the best approach and most affordable process of removing those problem trees from the property, in a safe and conscious manner for all involved, reducing any further damage to your or your neighbor's property.